Standard Rooms at Southern Breeze
If you're looking for quaint yet classy lodging for your charter fishing trip near New Orleans or Grand Isle, then take a look at the standard room offerings at Southern Breeze Lodge!
The aesthetic of our standard rooms is anything but; natural wood and white are featured throughout the space. Always pleasing to the eye, tasteful lighting accents highlight the care our design team had in laying out each floor plan and selecting the materials to create the feel of your favorite lodge. Carefully curated accents pull everything together with charm and class.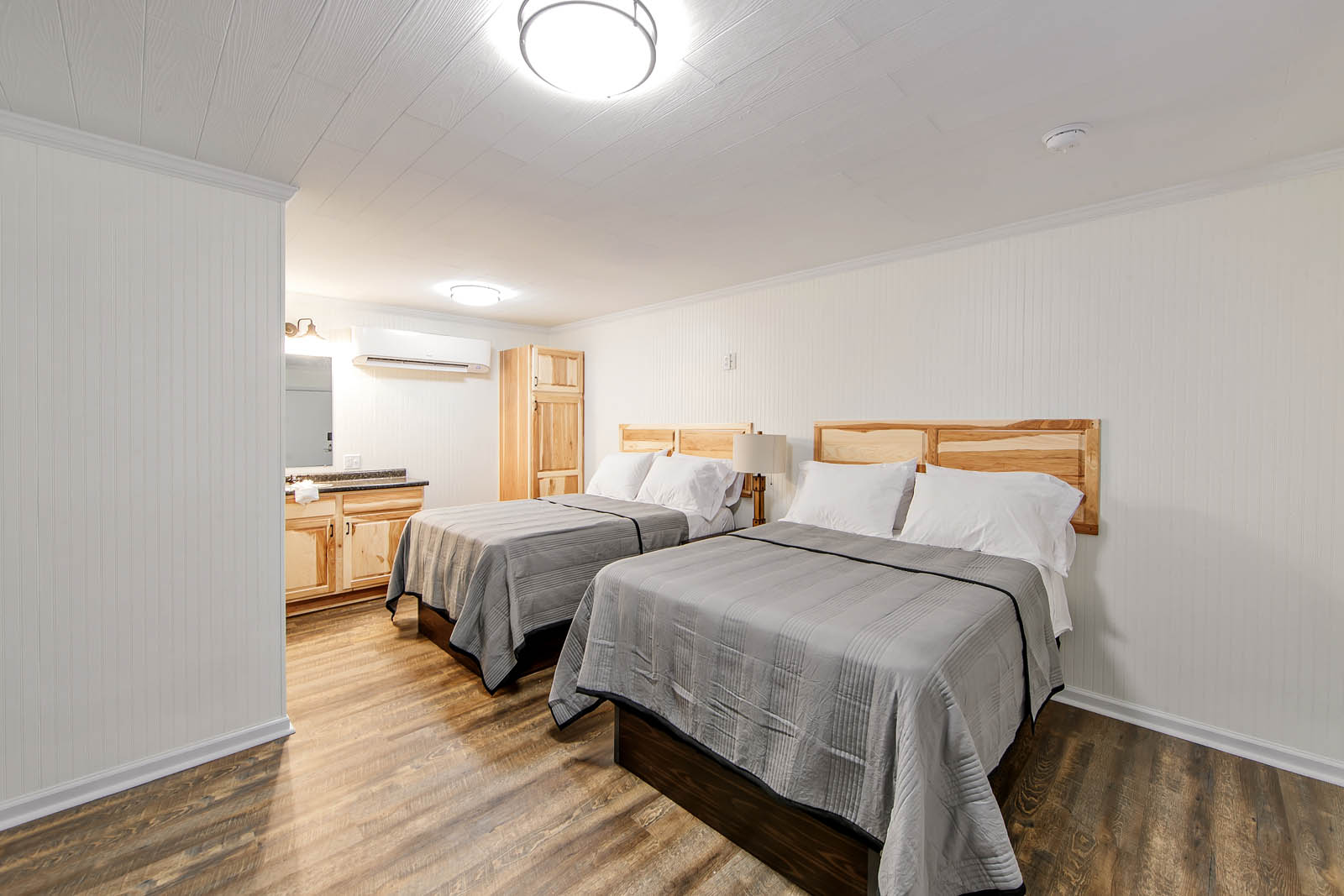 Enjoy a Clean Space and Comfortable Lodging
Our standard rooms sleep two to four guests on comfortable mattresses that are routinely cleaned and inspected by our staff. Each room's sleeping space has two full beds, four plush pillows, and matching blankets for getting cozy. The rooms are non-smoking with detectors present for safety, so you never need to worry about coming back to your accommodations after a long day of fishing only to experience a tint of smoke. 
The open-planned standard rooms are highly accessible for those who have special needs or disabilities, so there is no concern for those needing a little extra space for movement. There is a sitting area to relax after a long day of fishing and a small fridge to hold a few celebratory drinks. The entertainment area keeps both young and old occupied when not enjoying the charter fishing at Grand Isle. 
A spacious closet is present to hold your goods and coat, while there is a temperature control station and AC present nearby to keep you cool when the fishing in New Orleans gets hot! Wash up in the standard room's water closet, stocked with everything you'll need to get tidy to enjoy the scenery of New Orleans after a day of charter fishing or spending time out with friends or family! 
At Southern Breeze Lodge, our standard rooms will be the backdrop for making memories that are anything but average!