Deluxe Rooms at Southern Breeze
If you're interested in finer lodging for your charter fishing trip near New Orleans, look no further than the deluxe rooms available at Southern Breeze!  
As a step up from our functional and practical standard rooms, the deluxe room option features large beds with fresh, stylish sheets that are cleaned for every guest and on-demand. The flooring is perfect for those who come in with a bit of wet gear, and the temperature controls in both the living area and the sleeping area keep you cool even on the hottest nights after your return from a successful day of charter fishing!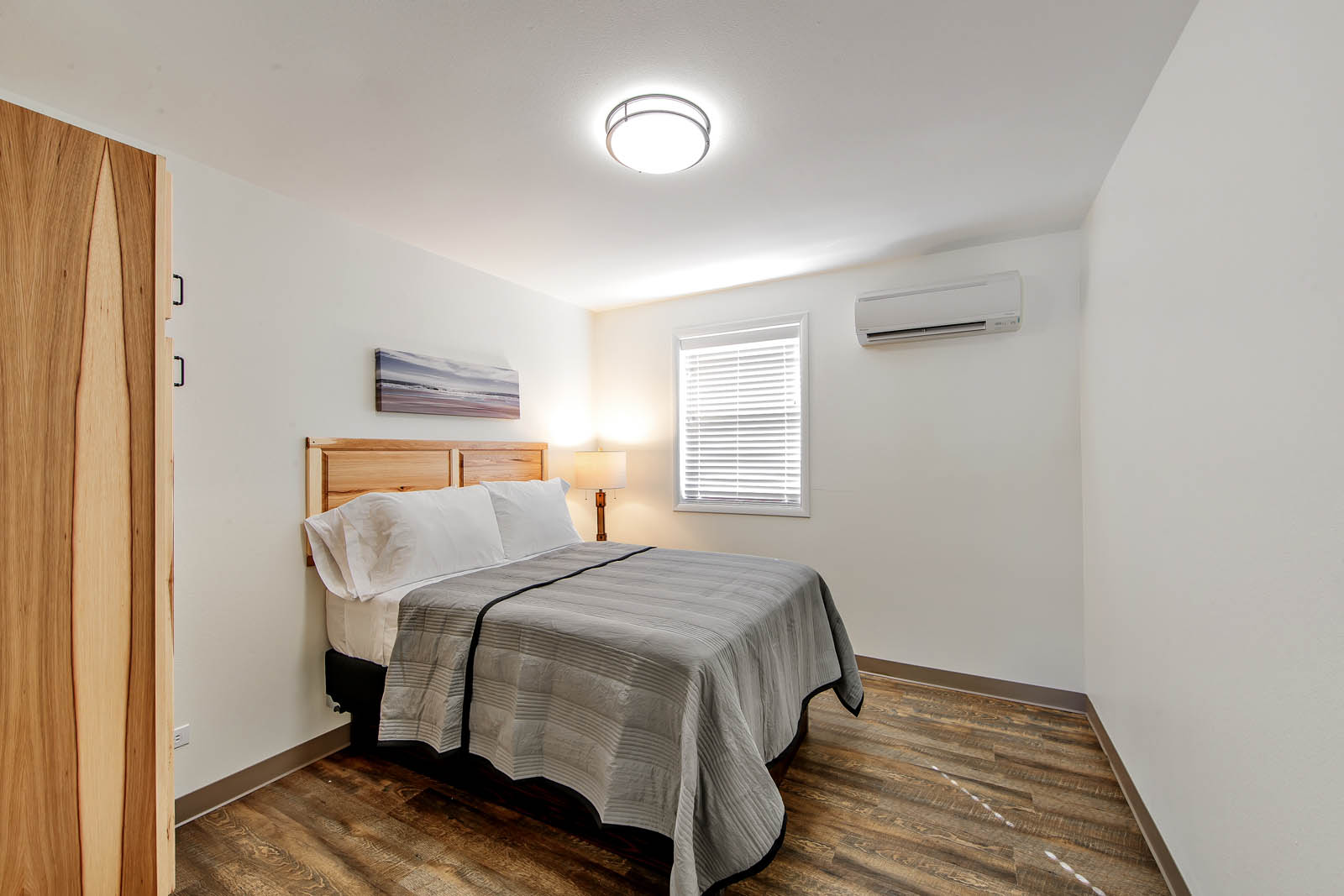 Affordable and Comfortable Accommodations for your Trip
Unwind in a full shower before turning on the generous flatscreen television and enjoy some of the accommodations around the refrigerator. The sitting area features easy access to the microwave for a bit of celebratory popcorn or a related treat to go along with cheering for another great day on the water. 
Comfortable and cool, your fishing lodging near New Orleans serves as a temporary retreat and regroup area away from the waters and other elements. Breathe easy knowing that the rooms are non-smoking and accessible for those who may have mobility issues. 
Don't settle for hotels near Grand Isle, LA that doesn't take their customer needs seriously. Southern Breeze has been servicing reelers from across the nation with pride, delivering the perfect lodging experience for your charter fishing adventure. 
If you're ready to see why our outstanding hotel accommodations near New Orleans have made us the "big catch" for weary fishers, then contact us today for more booking information!